Horse Racing Tips To Pick Longshots
Horse racing tips make your chances of picking out a winner more likely, however if you're looking to bet on outsiders because of their more favorable odds then you need a slightly different approach to help you pick winners. For a lot of gamblers, horse racing is a serious business and it is important to research and analyze the horses before making a choice.
Horse Racing Tips For Longshots
Although the odds on a longshot horse would suggest that you are likely to lose far more often than on a favorite, the rewards when you win are also a lot greater. It is important to be realistic about the amount of times you can expect to win with professional gamblers looking for about a 20% win ratio, so if you're getting around one winners in five then you doing well.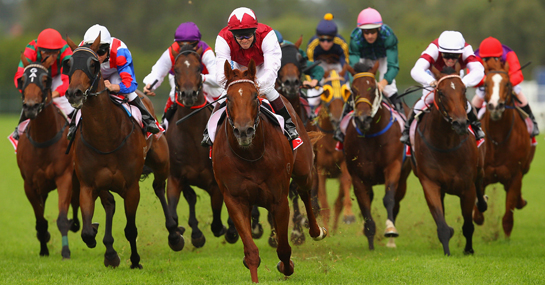 It's always a lot easier to pick a longshot if you're actually at the races. Try and get a good look at the horse before the race, often the paddock is a good area to go for this. Look at the horses temperament, how healthy it looks, how settled it is and whether it looks confident. Avoid horses that look nervous or are giving their handlers hard time.
Beware of horses that are competing in a race for the first time and don't think you can rely on a horse or a jockey that has won consecutive races. You should study the horses past performance by using newspapers, magazines and websites and aim to get as much information as possible about the horse, jockey, trainer and the track. All this information should then be used against the horses form to try and spot favorable conditions or lengths for certain horses.
Due to the nature of horse racing, a popular way of gathering horse racing tips is to subscribe to a tipster service. Tipsters are often experienced gamblers who over the years have built up a network amongst bookies and trainers which sometimes produces valuable information on little-known horses.
There's no doubt that consistently winning by using horse racing tips on outsiders is difficult and you will need to be patient and expect to lose more often than if you're betting on favorites. The rewards are far greater if you win though and there's no better feeling than a longshot romping home to make you much better off! Horse racing is similar to investing in the way that you have to play the odds to stand a chance of consistently winning. Make sure you get the right horse racing tips.