Hippodrome London: Britain's Favourite Casino
The UK is spoilt for choice when it comes to casinos, with new venues opening regularly as the demand for land-based gambling such as slots, table games and roulette increases.  One of the favourite casinos in the UK is the Hippodrome and it's for good reason! The Hippodrome is far more than just a standard casino.  This casino has almost every table or card game available over several floors. In addition to the gambling, there is also a theatre, restaurants, and even a burlesque club – we're serious! Let's take a look at why this casino is so popular.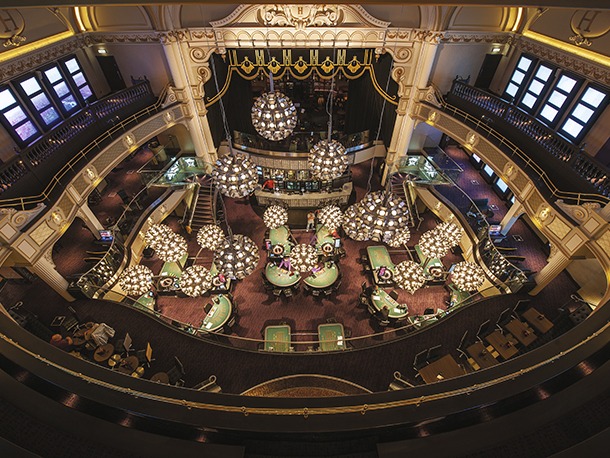 Gaming
Whatever casino game it is you are looking to play then the likelihood is that you will find it here.  There are literally hundreds of different slot machines from all the big names,  and some of these have jackpots into the thousands of pounds – Charles Fey's jaw would drop, although he'd probably be a little dismayed that none of the machines dispense chewing gum – that's a slot machine story for another day… In addition to this, there is literally every table and card game that you can think of and it is situated over 3 different floors.  There is definitely a real buzz around the gaming hall and the design, layout, and music all add to the overall experience.
Theatre
There are not many casinos that boast their own theatre however the Hippodrome is one of these.  At the time of writing this review, they were running the show Magic Mike at their theatre.   This theatre is also pretty prestigious and not something to turn your nose up at.  The wallpaper, lights and pictures are all to a high-quality standard.
Restaurant
A lot of casinos have some sort of restaurant onsite however usually these are pretty standard quality and nothing to shout about. Not at the Hippodrome,  The Helliot restaurant was voted best steak place in London recently which clearly puts this on a good footing.  With the large number of steak restaurants in the London area, for them to win this clearly gives the place a lot of credibility.  When you look at the pricing of this place, it doesn't seem to be too expensive either, therefore a night out in the casino and a bite to eat in this place may not be as an expensive night as you would have thought.
Online Gambling
The Hippodrome also has its very own online gambling site that boasts to have hundreds of different online slots, live casino games and instant wins.  This is advertised a lot on TV and new players on the site can benefit can usually benefit from a welcome bonus. Their site is like their casino and is extremely high quality, with the design and layout even beating most of its competitors.
Loyalty Program
One of the big perks for people in the casino is their comprehensive loyalty program.  Players who come back regularly will soon start receiving perks. We can't be sure what these will be, but we would imagine at the very least a few free drinks may be coming your way.
What are you waiting for? Come down and check out the Hippodrome next time you are in London!